Welcome to the Home Page of

KAREN JORDAN ALLEN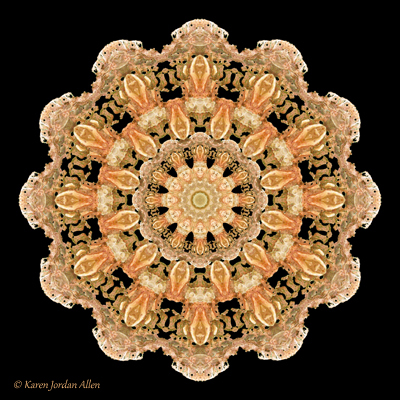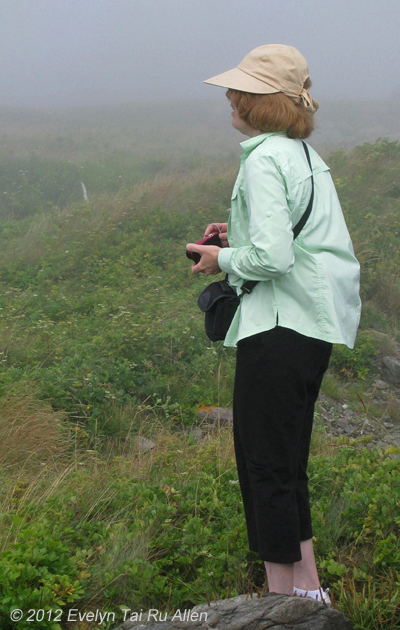 I have always been a creative person, and like most obsessively creative people, I express my creativity in a number of ways. I began playing the piano when I was five, and people who know me in my daily life think of me as a musician. I have also been making up stories since before I could write (I dictated them to my mother), and people who have read my published fiction or encountered my name online know me as a writer of fantasy and science fiction.
Recently I have taken up a new creative venture: photography.
I have always enjoyed taking pictures, but digital photography opened up a whole new world for me. What I most enjoy is using natural images to create mandalas and photo montages. The design above, for instance, came from a photo of a dead rhubarb leaf. With my daughter, Ru, a talented nature photographer, I formed Allen & Allen Photo & Craft, which occupies the other half of this website.
Whatever aspect of my life has brought you here, I hope you find something to interest and inspire you.


© 2007-2016 Karen Jordan Allen