BIBLIOGRAPHY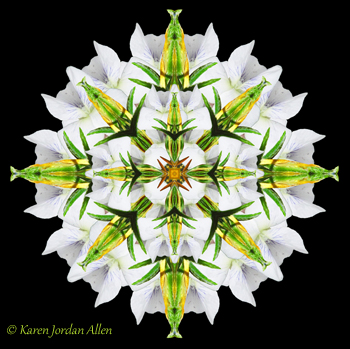 FICTION





"Alternate Anxieties," Interfictions: An Anthology of Interstitial Fiction, Delia Sherman & Theodora Goss, eds., Interstitial Arts Foundation: April 2007. Reprinted in Otherworldly Maine, Noreen Doyle, ed., Down East Books: 2008.



"Godburned," ­

Asimov's Science Fiction

, September 2006. Listed as an honorable mention in

The Year's Best Science Fiction: Twenty-Fourth Annual Collection

, edited by Gardner Dozois.


"Orqo Afloat on the Willkamayu,"

The First Heroes: New Tales of the Bronze Age

, Harry Turtledove and Noreen Doyle, eds., Tor: May 2004.

The First Heroes

was a World Fantasy Award nominee.

"Rocks Under Water,"

Black Gate

#6, Fall 2003.

"When Eva Weeps,"

Extremes 2: Fantasy & Horror from the Ends of the Earth

(CD), Brian Hopkins, ed., Lone Wolf Publications: 2001. This anthology won a Bram Stoker award.

"Whom the Orphans Bless,"

Altair

#5, February 2000.

"Fun on Phrominium,"

Bruce Coville's Strange Worlds

, Avon Books, February 2000.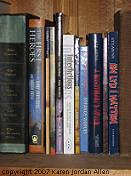 "Heartlines,"

Century

#5, Winter 2000.

"The Egret,"

Art Times

, December 1997.

"Mrs. Pomeroy,"

A Nightmare's Dozen

, Michael Stearns, ed., Harcourt Brace/Jane Yolen Books, Fall 1996.

"Three Little Houses and a Field of Corn,"

Plot

#7, Fall 1996.

"Blue Rain,"

Century

#4, January/February 1996.

"It's Always the Quiet Ones,"

Red Herring Mystery Magazine

, Winter 1995.

"Longing for the Promised Land,"

Dreams of Decadence

#1, Fall 1995.

"Crab Woman,"

Random Realities

#6, Spring 1995.

"The Beast Who Came to Dinner,"

Goodwitch Stories

, Spring 1995.




NON-FICTION


"Mao Who? Spelling Out Chinese,"

Learning Through History

, November/December 2004.

"A Look Back From the Stands,"

Maine Times

, June 9-15, 1995.

"Facing Reality at 20,000 Feet,"

Maine Times

, week of April 9, 1993.

"A Teacher...With Head and Heart,"

Bound to Be Teachers

, edited by India L. Broyles, University of Southern Maine, 1991.

"One Man's Poison,"

Bates: The Alumni Magazine

, January 1988.

"Good News From the Labs: Undergraduate Research Is Alive and Well,"

Bates: The Alumni Magazine

, May 1987.

"A Talk With Queen Dorothy,"

Bates: The Alumni Magazine

, January 1987

"Schaeffer Theatre Turns Twenty-Five,"

Bates: The Alumni Magazine

, September 1986.